Use Promo code welovehandmade for extra  20% off on your order. valid until 12/30

Find up to 75% off in some styles.
---
Boho Chic Cotton Dresses, Cable Knit  Sweaters and Accessories for Girls. Handmade Embroidery and Crochet. Adult sizes available by custom orders.
---
We display the best of our skills to paint with colors the Seasons. Cable Knit Sweaters, hats, mittens and scarfs. Cozy Hoodies with crochet and embroidered enhancements. All our products are made with wool and Eco-friendly materials. All one of a kind.
---
Flowers, vines, leaves, butterflies, fun shapes, a dance of happy colorful hand-sewing by skillful Ecuadorian women.
---
Dresses for infants, girls and tween. We have a special dress for you! We accept custom orders too!
Check for Handmade dresses, tops, skirts, headband and more!
Crochet, embroidered or knitted, all one of a kind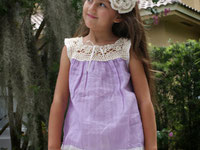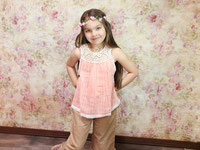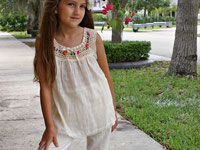 Unique tagua / ivory palm nut accessories. From rain forest to your jewel box.

Cute comfy tops made of pure cotton with embroidered embellishments.

Heirloom crochet and lace for that special Mom to be! 100% cotton.

Designer for tween. For each day comfort, simple and easy to care!

SUMMER 2015 -We propose fun, dynamic children's fashion for everyday wear, using natural materials & handmade techniques. Crispy easy care cotton fabric with handmade embroidery and crochet knit.
---
Our designs make every day memorable. Our 100% cotton dresses make little girls feel comfortable.
---
Pre order only. Make your request. Tell us style, size and color.
---
Share your little cotton dress. Send us a picture.